Class IV at the Opening Retreat. August 2016.
Class IV Graduation Address
Commissioner
Many-Bears Grinder
Class I
Class IV
Closing Retreat + Graduation
Montgomery Bell State Park
June 11-12, 2017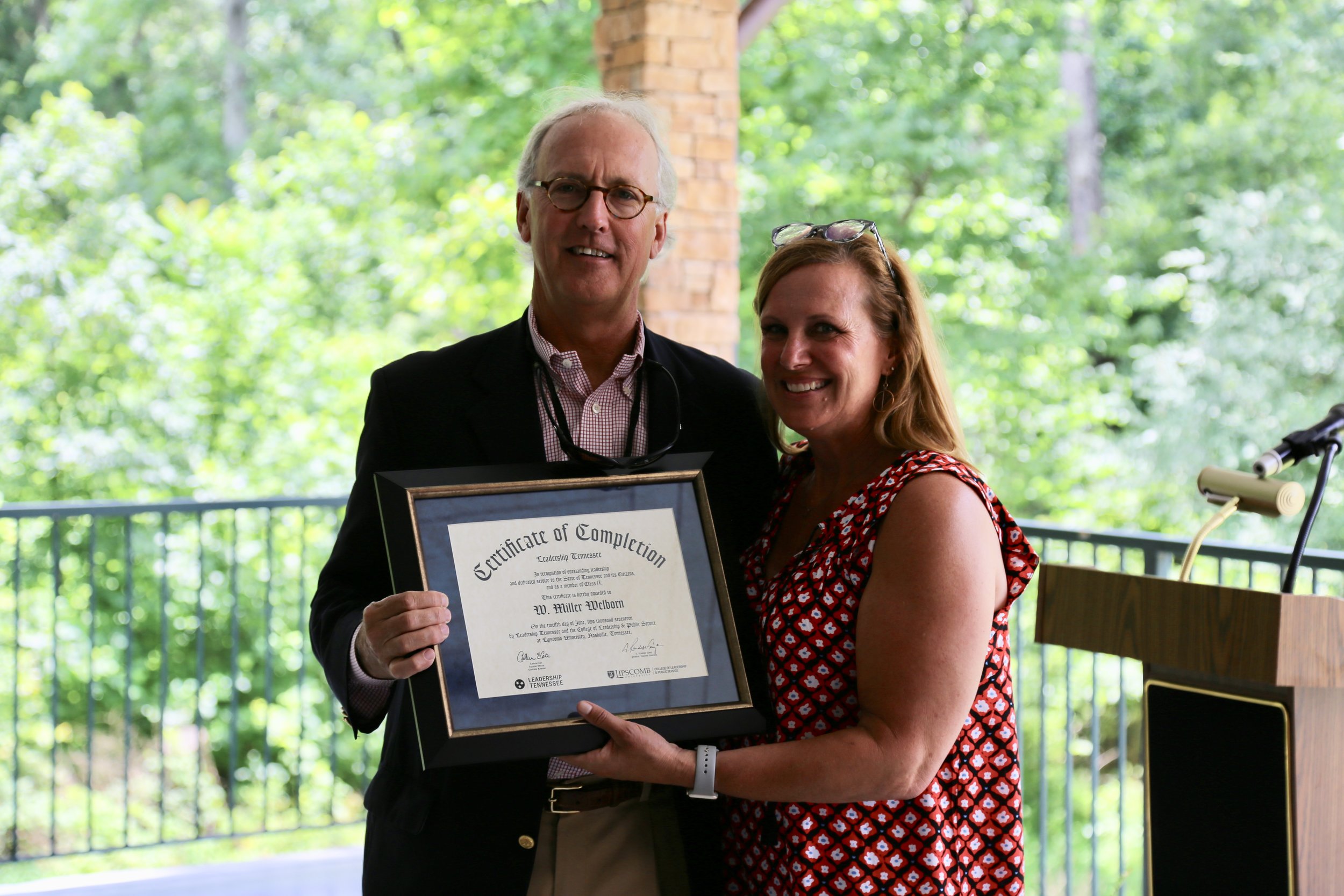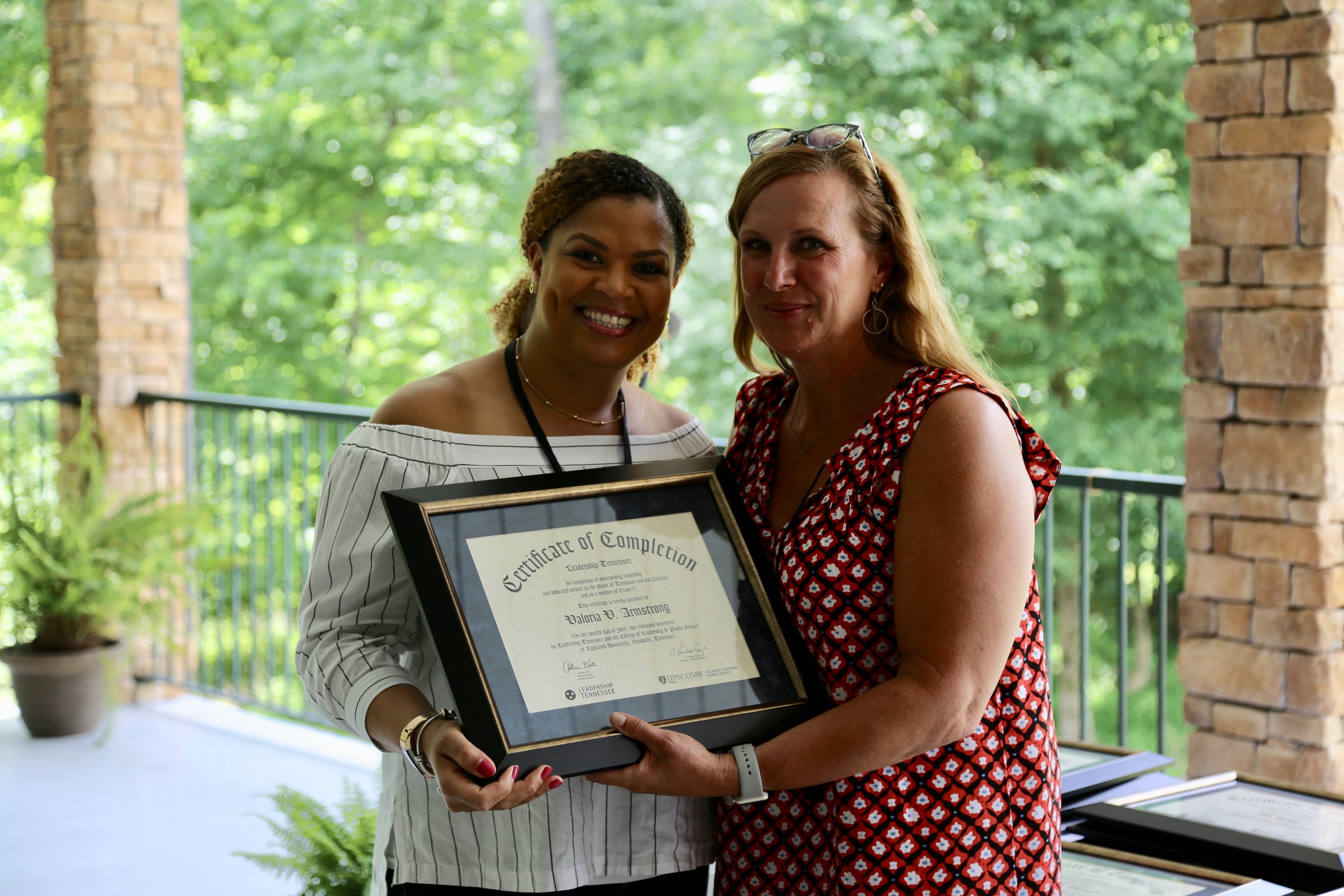 Class IV Members
Titles and organizations listed are current at time of participation.
Class IV was chosen from over 300 nominations by an anonymous selection committee. This group of 40 leaders are from across the state and represent a variety of professional sectors: education, government, business and non-profit.
Michael Anastasi
Executive Editor + VP News, The Tennessean
Nashville, TN
Steve Angle
Chancellor, University of Tennessee-Chattanooga
Chattanooga, TN
Valoria Armstrong
President, Tennessee American Water
Chattanooga, TN
Laura Berlind
President, Sycamore Institute
Brentwood, TN
Diane Black
Congressman, 6th District of Tennessee, United States Congress
Gallatin, TN
Alexis Bogo
Executive Director, Hamico, Inc.
Chattanooga, TN
Christi Branscom
Deputy to the Mayor + Chief Operating Officer, City of Knoxville
Knoxville, TN
Harold Carpenter
CFO, Pinnacle Financial Partners
Nashville, TN
Krissy DeAlejandro
Executive Director, tnAchieves
Knoxville, TN
Steve Diggs
CEO, Emerald Youth Foundation
Knoxville, TN
Greg Duckett
Senior VP + Corporate Counsel, Baptist Memorial Health Care System
Memphis, TN
Brandon Gibson
Judge, Tennessee Court of Appeals
Alamo, TN
Bill Greer
President,Milligan College
Milligan College, TN

Bruce Hartmann
President, Chattanooga Times Free Press
Chattanooga, TN

JD Hickey
CEO, BlueCross BlueShield of TN
Chattanooga, TN
Trish Holliday
Chief Learning Officer, State of Tennessee
Nashville, TN
Cato Johnson
Senior VP, Methodist Healthcare System
Memphis, TN
Jill Levine
Chief Academic Officer, Hamilton County Department of Education
Chattanooga, TN

Justin Maierhofer
VP of Government Relations, TVA
Knoxville, TN

Steven Mangum
Dean, Haslam College of Business University of Tennessee Knoxville
Knoxville, TN
David Mansouri
President, State Collaborative on Reforming Education
Nashville, TN
Pam Martin
President, Cushion Employer Services
Nashville, TN
Estella Mayhue-Greer
President + CEO, Mid-south Food Bank
Memphis, TN
Mendy Mazzo
VP Business Development + National Diversity Council, Skanska International
Franklin, TN
CeeGee McCord
Director, Global Public Affairs
Eastman
Kingsport, TN

Mark Norris
State Senator + Majority Leader, Tennessee General Assembly
Collierville, TN
Terence Patterson
President, Downtown Memphis Commission
Memphis, TN
Frank Rothermel
President, Denark Construction
Knoxville, TN
Patricia Shea
CEO, YWCA
Nashville, TN
Kyle Spurgeon
President + CEO, Jackson Chamber of Commerce
Jackson, TN
Jerry Stump
President + CEO, Volkert Global
Franklin, TN
Maura Sullivan
COO, City of Chattanooga
Chattanooga, TN
Dwight Tarwater
General Counsel, Governor's Office
Nashville, TN

Lolita Toney
Director of Development, National Museum for African American Music
Hendersonville, TN
Phil Trenary
President + CEO, Memphis Area Chamber of Commerce
Memphis, TN
Kevin Triplett
Commissioner, TN Department of Tourist Development
Nashville, TN
Miller Welborn
Chairman, Smart Financial Banking (parent of SmartBank)
Lookout Mountain, TN
Mark White
Representative District 83, Tennessee General Assembly
Memphis, TN
Anthony Wise
President, Pellissippi State Community College
Knoxville, TN
Jeff Yarbro
State Senator District 21, Tennessee General Assembly
Nashville, TN